Spring has finally sprung and we're so excited to celebrate the bright futures of some of Canada's best influencers who are making a splash in the content scene and in their own pursuits too. We've partnered with these content creators to celebrate what they do, and we're honoured that they share their Endy journey with their audiences via #endypartner.
See who we featured in our April roundup below!
Instagram: @theofficialramsey
Head of social media and advertising at Ink Entertainment, keeping himself busy is a thrill and lifestyle for Ramsey. Some trivia: Ramsey was a houseguest on Big Brother Canada 4.
"In the midst of all the hours put into [my] side hustle ("work after full-time job work"), it doesn't hurt to be catching up to the lack of sleep on my new @endy mattress 😌💤❤️😴"
Instagram: @duchelle
Vanessa is a talented musician and body-positive voice hailing from Québec. Treat yourself by listening to her sing or get inspo from her great style.
"J'ai enfin un chum et je peux dire son nom: @endy! Il me supporte, me prends sur ses épaules quand j'en ai envie et je peux même me coucher sur son chest! RIEN DE PLUS CONFORTABLE que l'amour et @endy!
I finally have a boyfriend and I can say his name: @endy! He supports me, takes me on his shoulders when I feel like it and I can even lie on his chest! NOTHING MORE COMFORTABLE than love and @endy!"
Instagram: @heylissamonet
An incredible DJ in her own right, Lissa is also the founder of LUXELIFE Sound, an all-female DJ service. Listen to her mixes on Soundcloud.
"My @Endy mattress is finally on my bed frame! I unboxed it and immediately took a nap that lasted a couple of hours it was that comfy. I have to admit, the pillows are really the highlight of my #Endy sleep experience. Super firm and never deflates, I feel like I am sleeping on a fresh fluffy pillow every single night."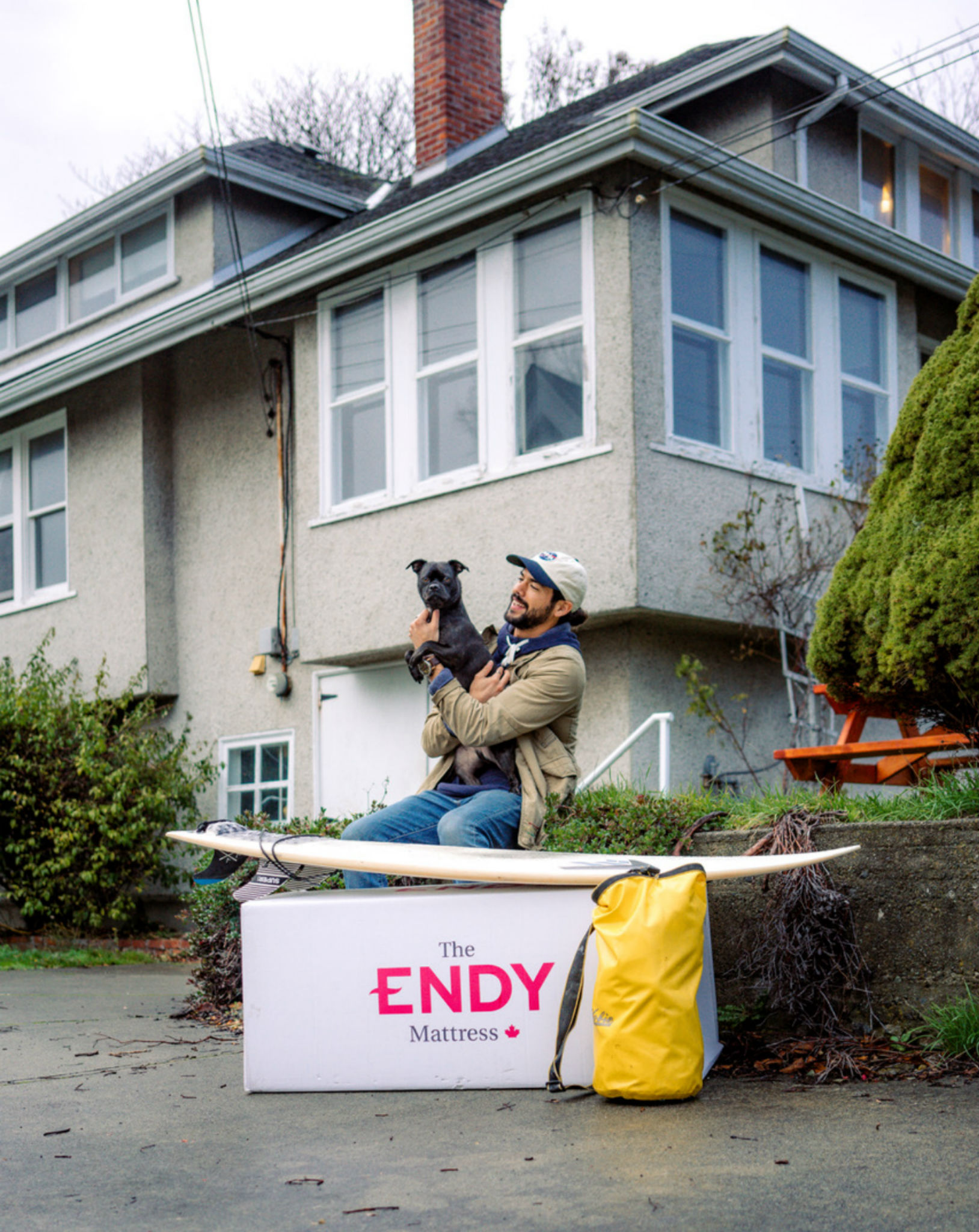 Instagram: @angelmrdz
As a creative consultant, photographer, videographer, model, and more, you'd be hard-pressed to find something creative that Miguel can't do.
"I've missed waking up every morning thinking 'that was the best sleep ever' but now, once again, I'm finally home loving every second on my @endy 😍 // It's been pretty hard to get my first one hundred sleeps since I've been exploring and adventuring away from home for the last few months, but I must say I definitely get the best sleeps when I'm home 🏡"
Instagram: @carlymal
Carly keeps busy as a fashion, decor, and travel blogger from Kelowna, B.C. while being a mom to Lacie Boo. Check out her website, Carly Daily, for fashion trends and home refresh tips.
"Being a blogger and social influencer I'm literally ALWAYS on my phone. Thankfully my @endy mattress is the perfect place to unplug and unwind. (Ps I know I've said it before but they're Canadian! It just feels so good to support a fellow Canadian!)"